Rainwater Harvesting in North East Directory
Rainwater Harvesting in North East
Find rainwater harvesting installers in North East
Home
>
UK Directory
>
Rainwater Harvesting
>
North East
Below are a list of the
rainwater harvesting
installers, manufacturers, and consultants in
North East
.
Conder Products Ltd
2 Whitehouse Way, South West Industrial Estate, Peterlee, County Durham, SR8 2HZ
tel: 0870 264 0004
email: sales@conderproducts.com
web:
http://www.conderproducts.com
for
rainwater harvesting
in
North East
. (07 Oct 08)
H-twenty Water Management Ltd
Unit 5B, Rivergreen Industrial Park, Pallion, Sunderland, SR4 6AD, SR4 6ADtel: 01915 000015
tel: 01915 000015
email: alan@h20-group.co.uk
web:
http://www.h20-group.co.uk
for
rainwater harvesting
in
North East
. (07 Oct 08)
Other Technologies Available in North East
solar thermal
|
solar photovoltaics
|
ground source heat pumps
|
rainwater harvesting
wind turbines
|
small scale hydro turbines
|
wood fuelled boilers
|
green building
Note: Details of companies listed in this directory are provided for information only and are not recommendations by REUK.
Site Search
Recent
Blog Posts
1.
Arduino Introduction
2.
Analogue Inputs with Raspberry Pi
3.
Target Controller for Competitive Shooting
4.
24V Low Voltage Disconnect with Data Display
5.
Accurate Programmable Solenoid Timer
6.
Rainwater Pump Controller – Anti-Interference Modifications
7.
Van Lights on at Night after Alarm Activated Project
8.
Solar Water Heating Pump Controller with Frost Protection
9.
Project of the Day – Battery Charger Controller and Timer
10.
Project of the Day – Automatic Toilet Flush Counter
Latest
Articles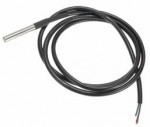 Connect Multiple Temperature Sensors with Raspberry Pi
Measure temperatures with a 1-wire DS18B20 sensor and Raspberry Pi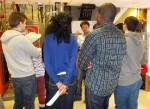 UK Renewable Energy Degree Courses
Study renewable energy at university in the UK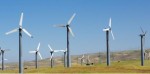 Jobs in Renewable Energy
Find a job in renewable energy and green technologies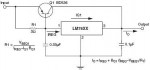 High Current Voltage Regulation
Connect voltage regulators in parallel to increase the current which can be regulated

LM317 Voltage Calculator
A handy online output voltage calculator for the LM317, LM338, and other linear voltage regulators
Permanent Magnet Generator
Build a wind or water power system with around a PM Generator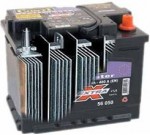 Battery Desulfation
Find out how to desulfate/desulphate and rejuvenate lead acid batteries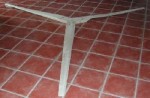 DIY 2kW Wind Turbine
Read about a home built 2kW wind turbine constructed from scrap
REUK Shop
Popular Items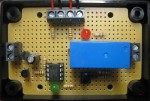 2013 SOLAR PUMP CONTROLLER WITH RELAY
New solar water heating pump controller with fitted 10A relay
£25.99
each.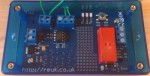 REUK SUPER LDR DUSK DAWN RELAY CONTROLLER
Multi-function light detector triggered light/dark dawn/dusk relay controller
£19.95
each.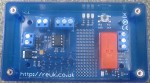 REUK SUPER TIMER 2
User programmable 12VDC powered 16A rated repeating relay timer. 1 second to 99 hours ON and OFF times
£23.99
each.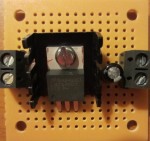 12 VOLT REGULATOR
Supply a fixed 12.0 Volt DC to your devices (up to 0.7 Amp output)
£4.79
each.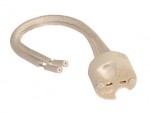 MR16 CERAMIC BULB HOLDER
Bulb holder for 12 Volt LED spotlight bulbs
£1.39
each.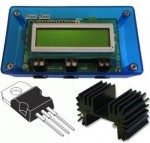 KARASOULI SCC 20 CHARGE CONTROLLER
20A rated wind turbine charge controller and dump load controller with blocking diode and heatsink
£43.95
each.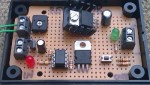 REUK SUPER POULTRY LIGHTING CONTROLLER
Control up to 8 Watts of LED spotlights to stimulate egg production in birds
£29.99
each.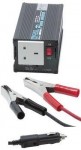 300 WATT POWER INVERTER
Convert 12V DC battery power into 230 AC to power portable televisions, computers, video recorders etc. 300 Watt power rating - peak power 600 Watts
£29.99
each.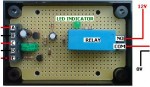 CONVERTED PROGRAMMABLE DIGITAL TIMER RELAY
Mains powered programmable timer converted to low voltage with relay board
£21.99
each.