WATER
Water Articles
home
> water
Water is a resource which must be saved. Find out how to save and recycle water, how to
harvest rainwater
, and how to heat water. Below are some
quick links
to our most popular articles about water, followed by the full index of all of our water related articles. (see our
hydro power
index for waterwheels.)
1
.
Water Heating with Surplus Solar PV
Heat water with surplus solar generated electricity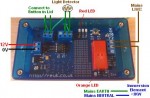 2
.
Wind Turbine Water Heating
Heat water directly using a wind turbine generator (with or without a battery bank)

3
.
Watergreen Drought Buster Product Review
A review of the Watergreen syphon pump for bath water (greywater) recycling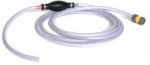 4
.
Watergreen Syphon Pump Recycle Bath Water
Quick, cheap and easy way to get used bath water (greywater) to the garden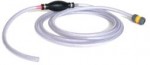 5
.
Watercone Solar Fresh Water
Find out about the Watercone - a sun powered device for extracting fresh water from salt water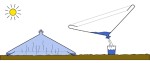 6
.
Virtu Hybrid Solar PV Water Heating
Find out about a new hybrid solar PV and water heating panel - Virtu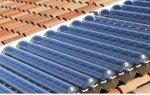 7
.
Water Two Greywater Diverter Review
The REUK review of the Water Two greywater diverter.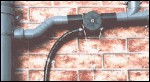 8
.
Water Butts
Find out more about water butts and their use in rainwater and greywater harvesting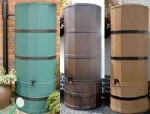 9
.
Water Pump Hysteresis Circuit
A simple circuit to prevent a pump being damaged by being turned on and off rapidly (multiswitching)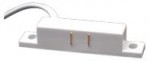 10
.
UK Rainwater Harvesting Suppliers
Find a supplier of rainwater harvesting supplies in the UK