AANIMH (OEM)
AANIMH (Vapextech)
Home
>
REUK Shop
>
Rechargeable Batteries
Vapextech 2900mAh NiMH Rechargeable AA Batteries (Pack of 4)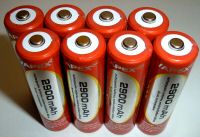 (1-5:
£6.99
each, 5+:
£6.49
each)
OUT OF STOCK
Additional Information
These are high quality rechargeable Ni-MH 1.2V AA batteries with a whopping
2,700mAh
2,900mAh
capacity. A reusable battery case is included
free of charge
with each set of four of these batteries ordered.
Specifications
Lifetime of more than
500
recharging cycles.
Up to 3C high drain performance - i.e. maximum current of
8 Amps
.
Excellent
shelf life
- will retain
80%
of full charge.
Can be
fast charged
in as little as
one hour
.
No memory effect.
Resealing safety vent.
Related Products and Articles
Rcrv3 £19.99
RCRV3 1400mah Rechargeable Li-ion Battery Kit




Aaanimh (better Power) £4.99
Better Power 1000mAh NiMH Rechargeable AAA Batteries (Pack of 4)




AANIMH (OEM)
Home
>
REUK Shop
>
Rechargeable Batteries
OEM 2,500mAh NiMH Rechargeable AA Batteries (Pack of 4)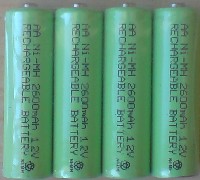 (1-5:
£4.99
each, 5+:
£4.79
each)
OUT OF STOCK
Additional Information
This is a pack of four
2,600mAh
capacity 1.2V rechargeable AA batteries. They are an
OEM
* (Original Equipment Manufacturer) unbranded product offering excellent performance at an economical price.
*
These batteries are typically sold to manufacturers to preinstall in their rechargeable electronic products.
Related Products and Articles
Rcrv3 £19.99
RCRV3 1400mah Rechargeable Li-ion Battery Kit




Aaanimh (better Power) £4.99
Better Power 1000mAh NiMH Rechargeable AAA Batteries (Pack of 4)