Carbon Neutral
Carbon Neutral
What is carbon neutrality and how can you offset your carbon emissions
home
>
carbon
|
energy efficiency
Printer Friendly Version

Whenever you use gas or electricity, drive, take a train, or fly etc,
carbon dioxide
(amongst other things) is released into the atmosphere. This
greenhouse
gas is believed to be responsible in part for
global warming
and other harmful
climate change
. To be
Carbon Neutral
means to live in such a way that the amount of carbon for which you are responsible is
offset
in some way.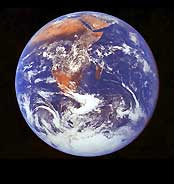 Everyone has a
Carbon Footprint
. First of all you need to work out the size of
your
carbon footprint (carrying out a personal
energy audit
), and try and reduce it as much as possible, for example
saving electricity
, and
driving efficiently
. Buy an
Energy / Power meter
to calculate how much energy your appliances and electric devices are using and try and find way to cut down.
Once you have reduced your
energy consumption
you need to find a way to arrive at
carbon neutrality
through
offsetting
. For example, if you take a short haul flight, you are responsible for 0.5 tonnes of
carbon dioxide
released into the upper atmosphere. One tree grown to full maturity will absorb over 1 tonne of carbon dioxide, so if you plant a tree in your garden it will
offset
your CO2 emissions from your flight.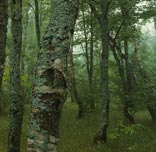 Planting trees
in your garden is not a very practical option for most people, but there are alternatives. For example you can donate money to an
alternative energy
project. Your cash will typically be spent on solar and wind power projects which will generate
clean electricity
and reduce the amount of fossil fuels burnt thereby offsetting your
carbon dioxide
usage. Or you can donate money to a fund which supports existing woodland protecting it from being cut down and turned into agricultural/building land, and the trees you protect will continue to absorb carbon dioxide.
All of these methods of
offsetting
have the added benefit of keeping native wildlife protected in its natural habitat, offering new habitats for wildlife, and improving the world in which we live.

Article Last Modified: 15:19, 18th Jan 2007
Comment on this Article
If you have any comments on this article, please email them to
neil@reuk.co.uk
.
---
Related Articles
Click one of the links below for further articles on the following
relevant topics
:
carbon, energy efficiency
.