Ikea Store Geothermal Heating
Ikea Store Geothermal Heating
Ikea installing geothermal heating in new stores in Sweden
home
>
geothermal
|
news
Printer Friendly Version


Swedish
IKEA
stores already obtain over 90% of their energy needs from
renewable sources
- primarily
hydro
power with some
wind
power. With their new store in
Karlstad
, Sweden, IKEA are going one step further using
geothermal power
sourced from the store's site.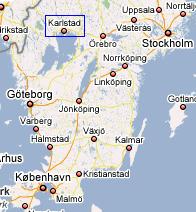 101 holes are being drilled 5 metres apart and
120 metres
deep into the ground to tap into the
50+ degree Celcius
water found there - naturally heated by the Earth. This source of
free
energy will cover 85% of the heating needs and 75% of the air conditioning needs of the finished store with electricity required only to pump water around the system.
The energy sourced from the ground by this installation is equivalant to 1,200kW of heating, or 800kW of cooling. This will reduce
carbon
emissions by 2,200 tonnes annually.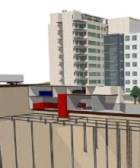 Already the Karlstad site is one of Sweden's largest
geothermal installations
and IKEA are planning similar systems for stores in Malmö, Helsingborg, and Uppsala. IKEA are aiming to have all its stores around the world powered and heated 100% with
renewable energy
by 2012 while at the reducing overall energy consumption from 2007 levels by 25% by the same time.
IKEA recently distrubuted 60,000
energy saving CFL lightbulbs
to their 10,000 UK staff free of charge as part of their
Bulb for Life
giveaway. Each bulb can be returned for a free replacement when it comes to the end of its operational lifetime. This will save UK IKEA workers a total of £400,000 annually in electricity costs, and each pack of 6
energy saving bulbs
will save approximately 1 tonnes of carbon emissions (compared to standard incandescent bulbs).

Article Last Modified: 09:45, 6th Feb 2008
Comment on this Article
If you have any comments on this article, please email them to
neil@reuk.co.uk
.
---
Related Articles
Click one of the links below for further articles on the following
relevant topics
:
geothermal, news
.