Benefits of CFL Lighting
Benefits Of CFL Lighting
Understand the benefits of Compact Flourescent Lighting (CFL).
home
>
lighting
|
energy efficiency
Printer Friendly Version

25% of a typical home's
electricity budget
is spent on lighting inefficient incandescent light bulbs. A typical light bulb will cost 5 to 10 times its own cost in electricity during its relatively short lifetime. However there are alternatives.
Compact Fluorescent Lights
are miniature versions of full-sized strip flourescent lighting and screw straight into the light fitting.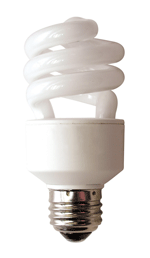 Efficiency of CFL Bulbs
CFL bulbs are around four times as efficent as incandescent light bulbs and last up to 10 times longer. Therefore a 22 Watt CFL will offer the same amount of light as a 100 Watt incandescent bulb and will last for around five years. Using an 18 Watt CFL in place of a 75 Watt standard light bulb will save over 500 kWh over its lifetime offering savings of around £25 - far in excess of the initial cost of the CFL - and will prevent half a ton of
CO2
being pumped into the atmosphere by power stations.
Where can CFL Bulbs be Used
CFLs can be used in almost all locations where incandescent light bulbs are used. However the lifetime of a CFL is reduced greatly when used in applications where the light is frequently switched on and off. Also sometimes they are unsuitable for use with dimmer switches, and they cannot be used as spot lights - they are better for lighting whole rooms.
Disadvantages of CFL Bulbs
CFLs do have their disadvantages - for example the average
CFL bulb contains 4mg of toxic Mercury
.

Article Last Modified: 16:46, 21st Feb 2007
Comment on this Article
If you have any comments on this article, please email them to
neil@reuk.co.uk
.
---
Related REUK Categories
lighting
|
energy efficiency
Site Search
Recent
Blog Posts
1.
Arduino Solar Water Heating Pump Controller Design and Code
2.
Arduino Solar Water Heating Pump Controller
3.
Arduino Introduction
4.
Analogue Inputs with Raspberry Pi
5.
Target Controller for Competitive Shooting
6.
24V Low Voltage Disconnect with Data Display
7.
Accurate Programmable Solenoid Timer
8.
Rainwater Pump Controller – Anti-Interference Modifications
9.
Van Lights on at Night after Alarm Activated Project
10.
Solar Water Heating Pump Controller with Frost Protection
Latest
Articles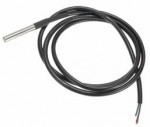 Connect Multiple Temperature Sensors with Raspberry Pi
Measure temperatures with a 1-wire DS18B20 sensor and Raspberry Pi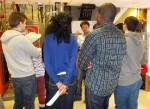 UK Renewable Energy Degree Courses
Study renewable energy at university in the UK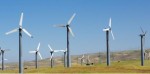 Jobs in Renewable Energy
Find a job in renewable energy and green technologies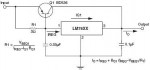 High Current Voltage Regulation
Connect voltage regulators in parallel to increase the current which can be regulated

LM317 Voltage Calculator
A handy online output voltage calculator for the LM317, LM338, and other linear voltage regulators
Permanent Magnet Generator
Build a wind or water power system with around a PM Generator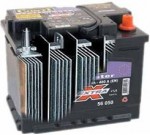 Battery Desulfation
Find out how to desulfate/desulphate and rejuvenate lead acid batteries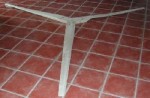 DIY 2kW Wind Turbine
Read about a home built 2kW wind turbine constructed from scrap
REUK Shop
Popular Items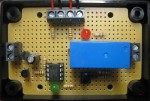 2013 SOLAR PUMP CONTROLLER WITH RELAY
New solar water heating pump controller with fitted 10A relay
£25.99
each.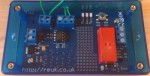 REUK SUPER LDR DUSK DAWN RELAY CONTROLLER
Multi-function light detector triggered light/dark dawn/dusk relay controller
£19.95
each.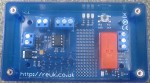 REUK SUPER TIMER 2
User programmable 12VDC powered 16A rated repeating relay timer. 1 second to 99 hours ON and OFF times
£23.99
each.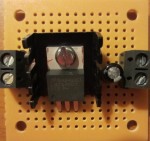 12 VOLT REGULATOR
Supply a fixed 12.0 Volt DC to your devices (up to 0.7 Amp output)
£4.79
each.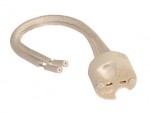 MR16 CERAMIC BULB HOLDER
Bulb holder for 12 Volt LED spotlight bulbs
£1.39
each.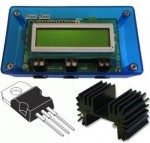 KARASOULI SCC 20 CHARGE CONTROLLER
20A rated wind turbine charge controller and dump load controller with blocking diode and heatsink
£43.95
each.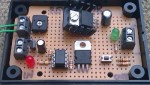 REUK SUPER POULTRY LIGHTING CONTROLLER
Control up to 8 Watts of LED spotlights to stimulate egg production in birds
£29.99
each.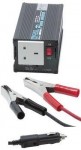 300 WATT POWER INVERTER
Convert 12V DC battery power into 230 AC to power portable televisions, computers, video recorders etc. 300 Watt power rating - peak power 600 Watts
£29.99
each.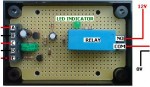 CONVERTED PROGRAMMABLE DIGITAL TIMER RELAY
Mains powered programmable timer converted to low voltage with relay board
£21.99
each.