Benefits of CFL Lighting
Benefits Of CFL Lighting
Understand the benefits of Compact Flourescent Lighting (CFL).
home
>
lighting
|
energy efficiency
Printer Friendly Version

25% of a typical home's
electricity budget
is spent on lighting inefficient incandescent light bulbs. A typical light bulb will cost 5 to 10 times its own cost in electricity during its relatively short lifetime. However there are alternatives.
Compact Fluorescent Lights
are miniature versions of full-sized strip flourescent lighting and screw straight into the light fitting.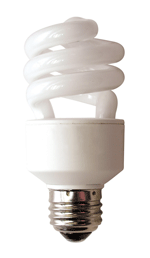 Efficiency of CFL Bulbs
CFL bulbs are around four times as efficent as incandescent light bulbs and last up to 10 times longer. Therefore a 22 Watt CFL will offer the same amount of light as a 100 Watt incandescent bulb and will last for around five years. Using an 18 Watt CFL in place of a 75 Watt standard light bulb will save over 500 kWh over its lifetime offering savings of around £25 - far in excess of the initial cost of the CFL - and will prevent half a ton of
CO2
being pumped into the atmosphere by power stations.
Where can CFL Bulbs be Used
CFLs can be used in almost all locations where incandescent light bulbs are used. However the lifetime of a CFL is reduced greatly when used in applications where the light is frequently switched on and off. Also sometimes they are unsuitable for use with dimmer switches, and they cannot be used as spot lights - they are better for lighting whole rooms.
Disadvantages of CFL Bulbs
CFLs do have their disadvantages - for example the average
CFL bulb contains 4mg of toxic Mercury
.

Article Last Modified: 16:46, 21st Feb 2007
Comment on this Article
If you have any comments on this article, please email them to
neil@reuk.co.uk
.
---
Related REUK Categories
lighting
|
energy efficiency
© 2006-2014
REUK
- All Rights Reserved
Page Last Updated on
25th July 2014
at
04:08:00pm
Site Search
Recent
Blog Posts
1.
New Raspberry Pi Model B+
2.
Pyboard Python for Microcontrollers
3.
New REUK Low Voltage Disconnect with Display
4.
Valiant PremiAIR 4 Stove Fan
5.
Low Voltage Disconnect with LCD Display
6.
Solar Water Heating Swimming Pool Controller with Display
7.
12V Programmable PIR Timer with Override
8.
Solar Water Heating Pump Controller for Hot Tub with Maximum Temperature
9.
Playhouse Lighting Controller with LVD
10.
Simple Low Voltage Disconnect with Two Outputs
Latest
Articles

Make A Bridge Rectifier From Diodes
Make your own single or multi phase bridge rectifier from diodes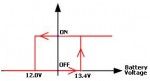 Low Voltage Battery Disconnect Circuits
Find out more about low voltage battery disconnect (LVD) circuits - used to protect batteries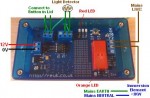 Water Heating with Surplus Solar PV
Heat water with surplus solar generated electricity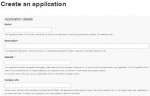 Publish Temperature Sensor Readings to Twitter Raspberry Pi
Find out how to publish DS18B20 temperature sensor readings to Twitter from Raspberry Pi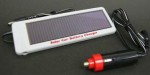 Solar Panels on eBay
Find out about the solar panels on sale on eBay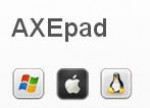 Picaxe Programming From Linux
Find out how to programme PICAXE microcontrollers from the Linux command line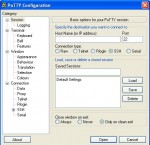 Connecting to Raspberry Pi from PC via SSH
Find out how to operate a Raspberry Pi directly from a Windows PC using SSH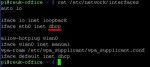 Setting up Static IP Address on Raspberry Pi
Find out how to give your Raspberry Pi a static IP address
REUK Shop
Popular Items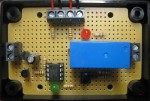 2013 SOLAR PUMP CONTROLLER WITH RELAY
New solar water heating pump controller with fitted 10A relay
£25.99
each.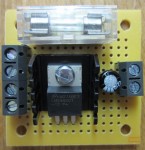 MINI 12 VOLT REGULATOR WITH FUSE AND SWITCH TERMINALS
Supply a fixed 12.0 Volt DC to your devices (up to 1 Amp output). Includes fitted 1A fuse, 2 spare fuses, and terminals for connection of a switch
£6.99
each.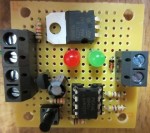 REUK MINI LDR DUSK DAWN LIGHTING CONTROLLER
Multi-function light detector triggered light/dark dawn/dusk controller
£13.95
each.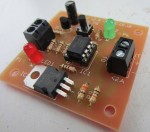 MINI 12V PROGRAMMABLE LOW VOLTAGE DISCONNECT LVD
Protect your 12 volt batteries from being overly discharged
£12.95
each.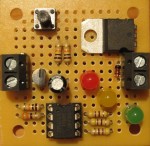 REUK SUPER TIMER 3 MINI
Mini multi-functional timer
£13.95
each.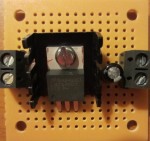 12 VOLT REGULATOR
Supply a fixed 12.0 Volt DC to your devices (up to 0.8 Amp output)
£3.99
each.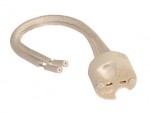 MR16 CERAMIC BULB HOLDER
Bulb holder for 12 Volt LED spotlight bulbs
£1.39
each.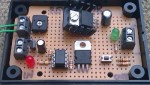 REUK SUPER POULTRY LIGHTING CONTROLLER
Control up to 8 Watts of LED spotlights to stimulate egg production in birds
£29.99
each.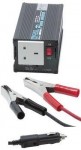 300 WATT POWER INVERTER
Convert 12V DC battery power into 230 AC to power portable televisions, computers, video recorders etc. 300 Watt power rating - peak power 600 Watts
£29.99
each.