Recycling Websites
Recycling Websites
Selection of online resources covering all aspects of reuse and recycling in the UK
home
>
recycling
|
websites
Printer Friendly Version

Below is listed a small selection of UK-based websites which introduce the benefits and practicalities of
recycling
at home and at work:

RecycleNow
- 4 step guide to easy recycling. Find out how to recycle in your local area.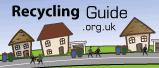 Recycling Guide
- find out how to recycle at home and how materials are recycled. Includes a detailed guide to recycling a wide range of different materials ranging from paper to mobile phones, and from plastic bottles to printer cartridges.

Let's Recycle
- a website aimed at those involved professionally in the
recycling
business, but also informative for anyone interested in recycling. In addition to recycling news, this website also lists the latest prices for various recyclable materials, a comprehensive waste services directory, and details of recycling-related legislation.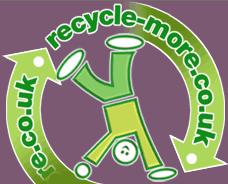 Recycle More
- offers a
one-stop recycling information centre
. This is an excellent site for children, but also presents masses of information for people of all ages who are interested in recycling in homes, businesses, and schools.

Article Last Modified: 22:21, 24th Sep 2014
Comment on this Article
If you have any comments on this article, please email them to
neil@reuk.co.uk
.
---
Related Articles and Products
More from the
REUK.co.uk website
:
Click one of the links below for further articles on the following
relevant topics
:
recycling, websites
.