Star Delta Wiring Calculator
Star Delta Wiring Calculator
An online calculator to work out the output voltage and current for an alternator wired in star or delta configuration
home
>
education
|
wind
|
electric circuit
Printer Friendly Version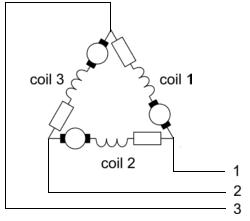 In our article
Star and Delta Wiring for Alternators
we looked at how the multi-phase AC output from an
alternator
(for wind or hydro power for example) can be connected in
Star
or
Delta
configuration to maximise current or voltage.
Here is our online
Star/Delta Calculator
to help you make the necessary calculations.

Article Last Modified: 19:46, 22nd Jun 2013
Comment on this Article
If you have any comments on this article, please email them to
neil@reuk.co.uk
.
---
Related Articles
Click one of the links below for further articles on the following relevant topics:
education, wind, electric circuit
.