Solar Shed Lighting Calculator
Solar Shed Lighting Calculator
Work out the specifications for a solar powered shed/garage/outhouse lighting system
home
>
solar
|
storage
|
shopping
|
education
Printer Friendly Version

In our article
Shed and Garage Solar Lighting
we looked at how an efficient DIY solar lighting system can be put together using a
PV solar panel
,
LED lighting
, and a
battery
.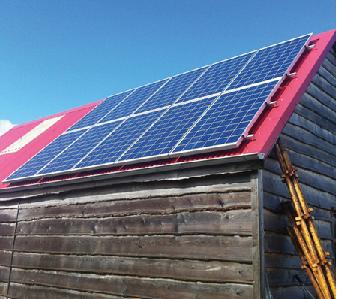 We receive many enquiries from people wanting to know what size of solar panel and battery they should use for a DIY
solar lighting system
, so we have put together this unique
solar lighting system calculator
which should act as an excellent starting point.
Assumptions made by Lighting Calculator
This calculator assumes a 13VDC system - i.e. lighting powered by a well-charged
12V
lead acid battery. It is also assumed that the solar panel will on average be exposed to
4 hours
of good sunshine per day (UK average), and that the battery is never allowed to be discharged below 40% of capacity. For simplicity it is assumed that the system is 100% efficient - i.e. no battery self-discharge, all solar electricity gets into the battery, etc.

Article Last Modified: 22:21, 24th Sep 2014
Comment on this Article
If you have any comments on this article, please email them to
neil@reuk.co.uk
.
---
Related Articles and Products
More from the
REUK.co.uk website
:
Click one of the links below for further articles on the following
relevant topics
:
solar, storage, shopping, education
.