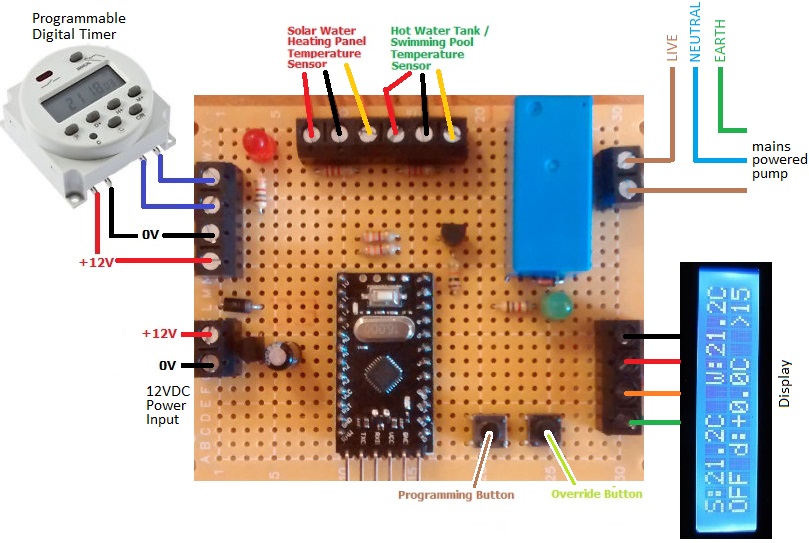 Pictured above is a solar water heating pump controller we recently made for a customer. This device is based around our popular 2016 solar water heating pump controller with display and datalogger, but has some added features.
The first added feature is a maximum temperature override. As this device will be used for solar heating of a swimming pool, we added user programmable maximum pool temperature override. If the pool starts to get too hot, the pump bringing hot water from the solar panel will not be run again until the pool temperature has fallen by at least two degrees Celcius.
The second added feature which we have not been asked for before is a timer override. The user of this device only wants the pump to be allowed to run between 10am and 4pm, so we have added a 12V programmable digital timer so that the user can set the times of operation of the heating system.
If you need any kind of pump controller or timer, please email neil@reuk.co.uk with details of your requirements.