Pictured below is another special order hen house door controller we have made on request. Our standard dawn/dusk door controller is detailed here: Automatic Dawn/Dusk Hen House Door Controller. For this customer we have added a couple of new features – a sounder/siren and a door locking solenoid.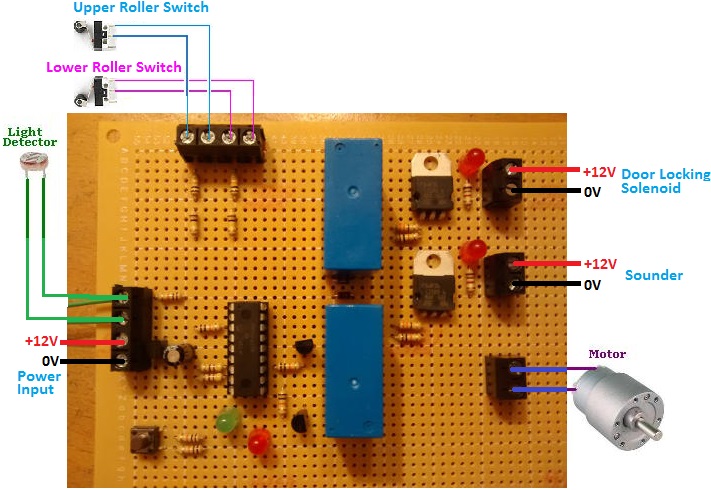 The door is opened and closed automatically using a light detector and some microcontroller logic to determine when it is dawn and dusk respectively.
30 seconds before the door opens or closes and while the door is in motion, a sounder goes off which will hopefully train the birds to realise that the door is opening or closing so that they know what to do; and a solenoid door lock is used to ensure that the door is kept securely closed at night time (since in this particular case a full size shed door is being used instead of the usual drop down bird-sized door).
If you need any type of poultry house door controller, email neil@reuk.co.uk with details of your requirements.