Pictured below is Machinon, hopefully soon to be released industrial-grade hardware originating from a community project, and designed to manage home and small business automation with a Raspberry Pi.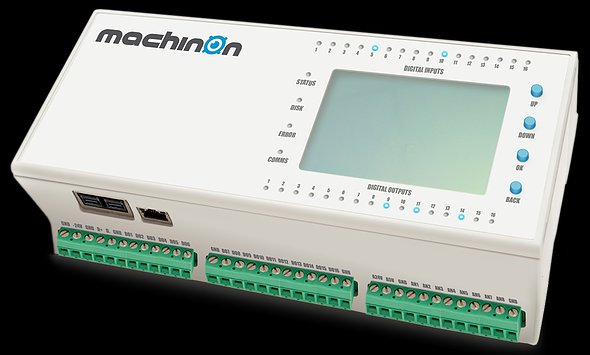 This smart home solution adds smart IO to a Raspberry Pi – 16 digital inputs, 16 digital outputs, and 8 analogue inputs.
The digital inputs can be used as pulse counters (for kWh meters etc) or to detect status changes (doors opening and closing, buttons being pressed, motion sensors triggered etc).
The analogue inputs (0 to 20mA, 4 to 20mA, and 0 to 10V input with 14bit resolution) can be used to measure currents and voltages, light levels, temperatures, and more.
The digital outputs each supply up to 500mA which can be used to switch high voltage and high current appliances via a relay, or directly power low current low voltage devices.
Machinon utilises two ATxmega microprocessors which take care of all the complex pulse counting, timing, analogue measuring, and data collection. The Raspberry Pi then simply communicates with Machinon via UART (serial port) to grab data and control and configure the smart IO.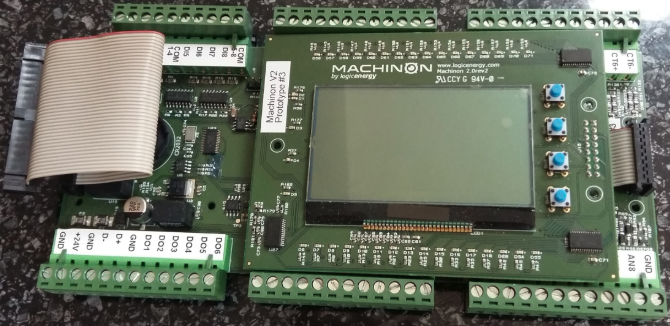 Machinon is designed to interface with many open source home automation software packages including Domoticz, openHAB, and HomeGenie so the overall user experience should be relatively simple.
The price of this device is likely to be around £200 plus the cost of a Raspberry Pi and microSD card to go in it. Therefore, probably under £250 all in including delivery.

For more information, click here to visit the Machinon website.