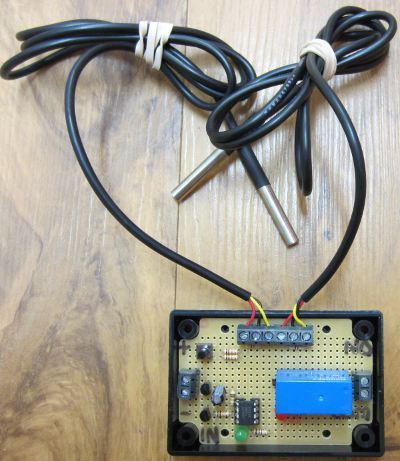 Additional Information
This is a solar water heating pump controller based around our 2013 Solar Pump Controller with Relay, but with waterproof temperature sensors making it suitable for use with solar heated swimming pools, jacuzzis, hot tubs etc.
The supplied digital temperature sensors are stainless steel and epoxy enclosed fully waterproof sensors attached to leads of approximately one metre length. These leads can be extended to up to 10 metres.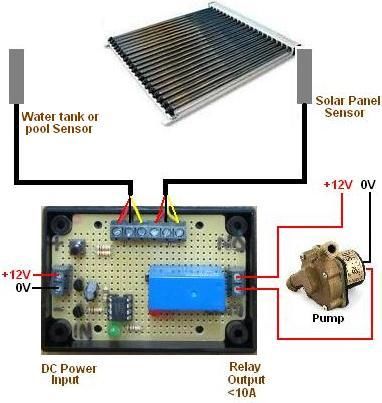 Pictured above is the connection diagram for this controller. The solar panel sensor should be mounted to the exit pipe of the solar water heating panel, and the pool sensor dropped in the pool or fitted to the pipe where it leaves the pool.
Other than the connection diagram, this controller is functionally identical to the 2013 Solar Water Heating Pump Controller for which the operating and programming instructions are here.