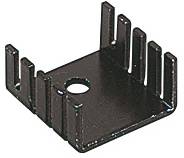 Additional Information
This heatsink is suitable for use with the LM338T, LM317T, and LM2940 voltage regulators for sale in the REUK Shop as well as other TO220 packaged semiconductors such as power transistors.
This heatsink has a thermal resistance of 21 degrees Celcius per Watt power and is 9.5 x 19.1 x 19.1 mm in size. It may be mounted either horizontally or vertically.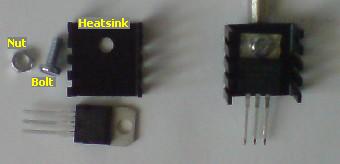 This heatsink is now provided with a FREE nut and bolt for secure fitting to the semiconductor (flat headed screwdriver required).