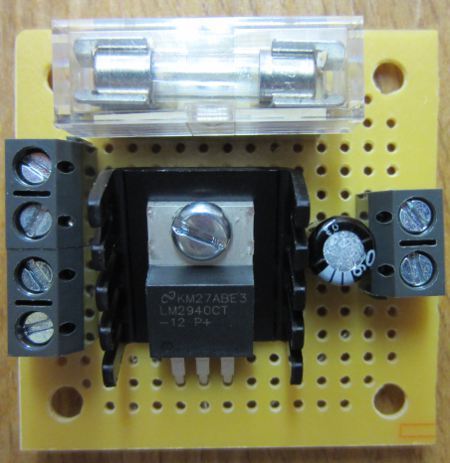 Additional Information
This is the mini version of the REUK 1 Amp 12 Volt Regulator with Fuse and Switch Terminals which is itself a modified version of our standard 12 Volt Regulator. This product is designed to supply a regulated 12.0 Volt output from a 12V battery for connection to LED lighting and other sensitive electronics which can be damaged when the supply voltage exceeds 13V.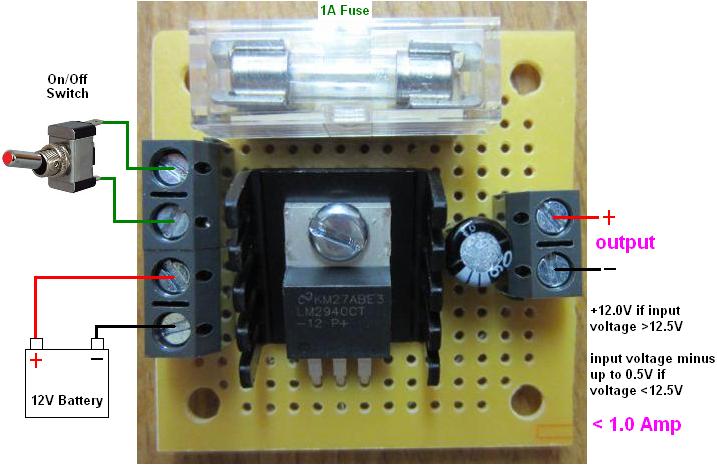 This device is supplied with a fuseholder fitted to the circuit board, a 1 Amp fuse fitted, and a further two 1 amp fuses for spares if/when you need them.
There are also screw-in switch terminals with which you can connect an on/off switch to turn the regulator (and its output) on and off.
This board is just 45mm x 45mm x 20mm in size making it very useful where space is tight.
Click here if you need to purchase a Toggle Switch (1.5A rated) to go with this regulator.