Its Not Easy Being Green
Its Not Easy Being Green
Find out more about the It's Not Easy Being Green television series
general
|
energy efficiency
|
news
&nbsp Printer Friendly Version

A new series began on BBC2 on Tuesday 28th March 2006 at 8:00pm called
It's Not Easy Being Green
in which inventor and engineer Lieutenant-Colonal
Dick Strawbridge
and his family decide to leave their life in the West Midlands and move to a self-sufficient 300 year-old farmhouse in the West Country with three acres of land and no plumbing or electricity. To reduce their eco-footprint they have to reduce the amount of water, land, and other natural resources they use to support their lifestyle,
growing fruit and vegetables
, keeping
pigs and chickens
, and building a
waterwheel
to power the lights in the house.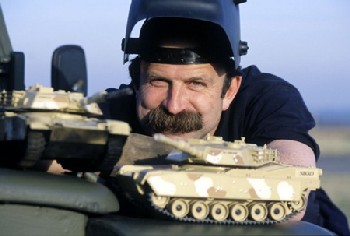 The book to accompany the BBC series is available through Amazon here at just
£11.38
a saving of £7.61 on recommended retail price:
It's Not Easy Being Green: One Family's Journey Towards Eco-Friendly Living
by Dick Strawbridge. It's full of colour photographs, practical advice, and essential addresses and contact details.

Article Last Modified: 23:21, 24th Sep 2014
Comment on this Article
If you have any comments on this article, please email them to
neil@reuk.co.uk
.
---
Related REUK Categories
general
|
energy efficiency
|
news