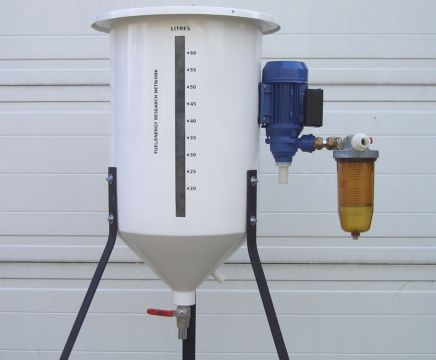 Biodiesel
BioDieselNow.com – Forums for biodiesel fuel use in diesel cars, trucks, boats, home heating, and other diesel engine.
Bio-power.co.uk – A network of UK-based companies making biofuels from renewable materials. Website contains a wealth of useful information for anyone considering powering their car with biodiesel.
BioDiesel Filling Stations – List of places in the UK where you can fill your car with biodiesel.
BioRoute – Specialist suppliers of competitively priced bulk Biodiesel delivered direct.
Vegetable Oil Conversions
vegoilmotoring.com – Great site to view as an introduction to the use of vegetable oil as a fuel.
GreasyRabbit.com – Useful article about using Waste Vegetable Oil as a fuel from GreasyRabbit.com
vegdvw.com – Find out how Dave vegged his vehicles, including two VW Jetta's, a Mercedes, a Ford and more…
greasecar.com – Resources for anyone interested in vegetable fuel systems.
VegBurner.co.uk – A very useful collection of documents on using vegetable oil as a fuel for vehicles.