Air conditioning is one of the major uses of electricity around the world – particularly in the Far East, Middle East and southern USA. While it has historically been unpopular in Europe because of the moderate climate and running costs, air conditioning is becoming much more common now in Southern European nations in particular and also across the rest of Europe and the UK. In this article written by invitation by Mary Mattoon she offers some advice on using air conditioning efficiently to minimise its financial and environmental costs.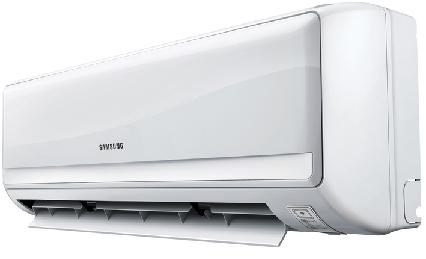 Maximising Air Conditioner Efficiency
by Mary Mattoon
Did you know that there is a serious effect on electricity consumption when your air conditioner does not work at its maximum efficiency levels? Even if the air conditioning is working fine and is nothing wrong with it, you still might not be using it efficiently. Making a couple of small changes in your home is enough to make a big difference in the way the unit is operating.
How Maximum Efficiency is Obtained
The first thing to think of when you want to maximize the efficiency of your air conditioner is the size of the unit. In this light, remember that bigger is not necessarily better. Your air conditioner unit size will be largely dependent on the size of the room that needs cooling. If you get an air conditioner that is either too big or too small, then the unit will most likely work a lot harder and end up costing you more money.
Secondly, you need to think about energy efficiency. All air conditioning units come with a SEER or a seasonal energy efficiency ratio. Look for units rated at around 13 or higher – the mark of an efficient system. You may pay a little more for such units, but you will end up saving more money in the end.
Maintenance
Maintenance is a must to maximize the efficiency of your air conditioner. You should conduct routine maintenance so the system will operate in the best possible way. Changing the filter regularly is part of routine maintenance. Always remember to have your air conditioner serviced at the start of the cooling system, which is a vital part of the routine maintenance.
You must also be aware of the setting of the thermostat. It has to be adjusted properly to make the system operationally efficient. If you set it too high or too low, then the cost of energy will go up. It is always best to go with a programmable type of thermostat.
The next thing you need to think about is the air conditioner condenser. Keep the air conditioner condenser away from plants or shrubbery – it should not be too close to objects including the walls of your home. As much as possible, keep it near a shaded area.
There are other things you can do to maximize its efficiency levels. You can put awnings on your home and close the curtains on the sunnier side of your house. Planting more trees and shrubs also does a lot to keep the home cooler. Your doors, plumbing and windows ought to be checked for leaks, and if there are leaks they should be sealed.
Try to install ceiling fans that are energy efficient. If you have vents, make sure they are not obstructed. Switch off lights when not needed, and close your doors to trap in the cold air.
About the Author
Mary Mattoon writes for the air conditioning systems blog , her personal hobby blog focused on tips to consume less energy using home air conditioning systems.