As renewable energy becomes more popular with large scale investment from Government and Industry, more and more employment opportunities are opening up daily. At the same time, dedicated RE job agencies are starting up giving those with the necessary experience, interest, and qualifications *, a means to find work.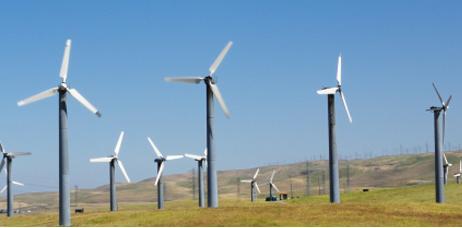 Below are listed links to some of these recruitment agencies. Please contact neil@reuk.co.uk with details of any other UK-based RE recruitment agencies so that we can improve our directory.
* If you are interested in studying for a degree in Renewable Energy, click here to view our guide to UK Renewable Energy Degree Courses.
Links to Renewable Energy Recruitment Agencies
Low Carbon – Has a very wide selection of UK based renewable energy jobs in all sectors from biomass to wind power, carbon footprinting to wave power.
Tree Hugger – Has a wide selection of jobs worldwide in Green Engineering.
cer Engineering – Renewable Energy / Solar PV / Solar Thermal / Wind / Biomass / Ground Air Source Pumps Recruitment Consultancy.
Green Jobs Online – A UK based recruitment agency with jobs listed in climate change, energy, sustainability, water, engineering and more.
Renewable Energy Jobs – Global database of renewable energy jobs with free job seeker services.
EnvironmentJob.co.uk – has a selection of renewable energy jobs in their carbon, climate, and energy category.
Green Energy Jobs – Has a few RE related jobs in the UK.
Links to Other Recruiters Advertising RE Jobs
Ends Job Search – Has a decent selection of RE jobs listed in their energy section.
Monster.co.uk – Also often have RE jobs listed in their energy section.
Utility Job Search – Usually has a few jobs listed in its renewable jobs section.