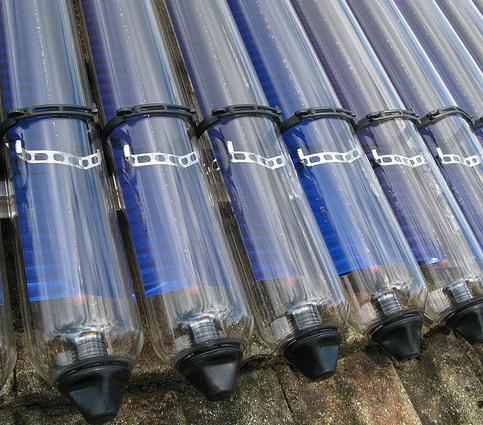 The UK Government has announced (July 2013) the domestic tariffs payable for renewable heat generation systems within the Renewable Heat Incentive scheme. In the same way that Feed in Tariffs have been paid for domestic solar photovoltaic and other renewable electricity generation since April 2010, now homeowners who install air source heat pumps, biomass boilers, ground source heat pumps, and solar thermal systems will also be eligible for incentive payments at the following levels.
| | |
| --- | --- |
| air source heat pumps | 7.3p / kWh |
| ground source heat pumps | 18.8p / kWh |
| biomass boilers | 12.2p / kWh |
| solar thermal | 19.2p / kWh |
These payments will be made quarterly for seven years and will be income tax exempt. The tariffs are inflation linked to the retail price index (RPI) and adjusted on 1st April each year. Payments will be based on the estimated heat demand of the property, but additional £200+ per year payments will be made to those that install monitoring/metering (biomass and heat pumps only). Help may also be available with the initial capital costs of the renewable heating system as part of the Government's Green Deal financing.
These tariffs have been calculated to offer an attractive return on initial investment of 12%.
In order to be eligible for these payments the system must be commissioned by an MCS certified installer, and the property must undergo a Green Deal Assessment to confirm that minimum loft and cavity wall insulation (if applicable) requirements are met, and have an energy performance certificate (EPC).
The scheme can also be joined by anyone who had a renewable energy heating system installed by an MCS certified installer since 15th July 2009, but with payments made only for generation after the date of registration with the scheme.
More Information
Click here to visit the official Renewable Heat Incentive website, and here to visit our Directory of UK Renewable Installers.