Aztec Ltd supply complete DIY Solar Water Heating systems across the UK as well as installing in the South East. Aztec have put together a unique system which they call the Pumping Station which collects all major control and maintenance components together centrally.
The Pumping Station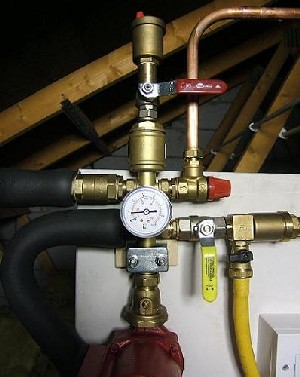 The pre-assembled pumping station has been designed to make the installation of a solar water heating system easier and quicker – even for an amateur DIY enthusiast. All of the major components which go between the solar collector and the hot water tank are supplied in an integrated system.
The four main connections (to collector, expansion valve, overflow, and hand pump) can be configured to meet the requirements of the individual system design. The pumping station also enables the system to be maintained and monitored from one central location using the pressure gauge, hand pump (to maintain fluid in the circuit), and an easy bleed system which releases any gas trapped when the system is installed or changed.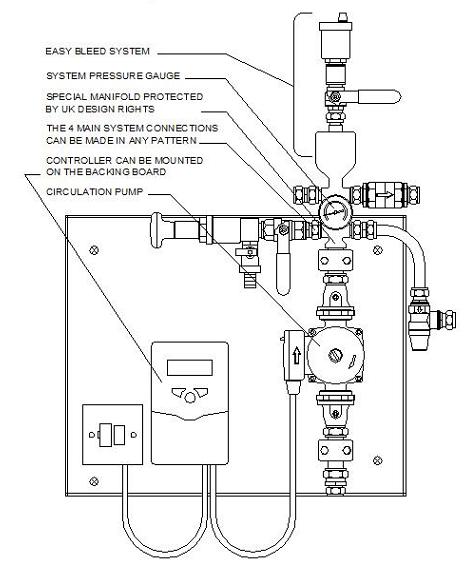 More Information
To find out more about the pumping station click here. The official Aztec Solar Water Heating website is linked to here.
Further Reading
Aztec solar water heating systems use highly efficient Evacuated Tube heating technology. For complete DIY systems it is worth considering putting together a Concentrated Solar Water Heating system. For information on putting together your own solar water heating controller view our article Solar Water Heating Pump Controller.