Every day we receive emails from our site visitors about batteries. In the majority of DIY renewable electricity generating systems, the battery or battery bank is one of the most expensive and least understood components. While we attempt to offer our advice in response to the questions we receive, we now recommend that people first visit the Battery University website, produced by Isidor Buchmann, the CEO and founder of Cadex Electronics Inc of Canada.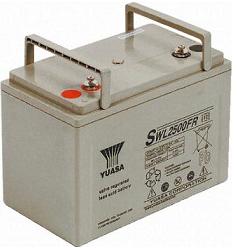 Battery University
The educational part of the Battery University website is split into two main parts:
Part One – Basics every battery user should know.
Part Two – Getting the most from your batteries.
In total there are around 40 articles, each of less than 1,000 words, and each well illustrated, well written, and immensely useful to anyone with an interest and any level of understanding of this subject.
There is also a Part Three which introduces the author of the website, and links to some relevant products.
REUK Battery Related Articles
Our article Interconnecting Batteries for a Battery Bank is well worth a read if you are interested in putting together a battery bank for your renewable energy system. If you are interested in purchasing high quality deep cycle batteries, click here to read our article 12V Deep Cycle Batteries for Solar (which contains details of batteries suitable for all forms of renewable generation, not just for solar).