The D400 is a new direct-drive wind generator which is marketed for inner city roof top use thanks to its "vibration-free quiet operation". It is available in white (as pictured below) or in black (marketed as StealthGen and pictured further down the page).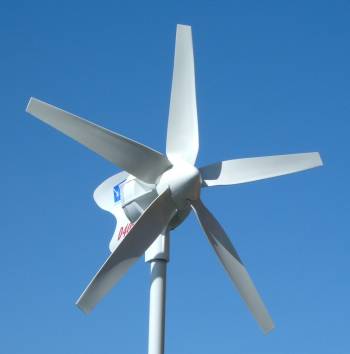 The D400 features a 3-phase alternator and can sustained power of up to 500 watts in high winds (30 knots) at either 12 or 24 volt as well as offering 40 watts at 10 knots. Unlike the Windsave 1000, the D400 does not come packaged with a grid connection and so it must be connected either to a bank of batteries or to a suitable power inverter.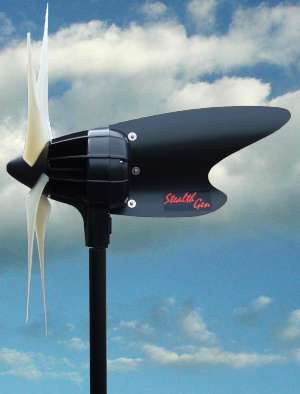 The D400 Stealthgen is available from selected UK suppliers starting from around £900. To find out more about this wind turbine you can read the D400 User Manual online as a PDF document.
Micro Wind Turbines
Find out more about micro wind turbines available in the UK by clicking here. Or click here to read about the controversy surrounding roof mounting of wind turbines.