The
FuturEnergy 1kW Upwind Wind Turbine Generator
is built around a unique
Permanent Magnet Generator
generating 600 Watts in the 12V version and over well over 1kW in the 48V version.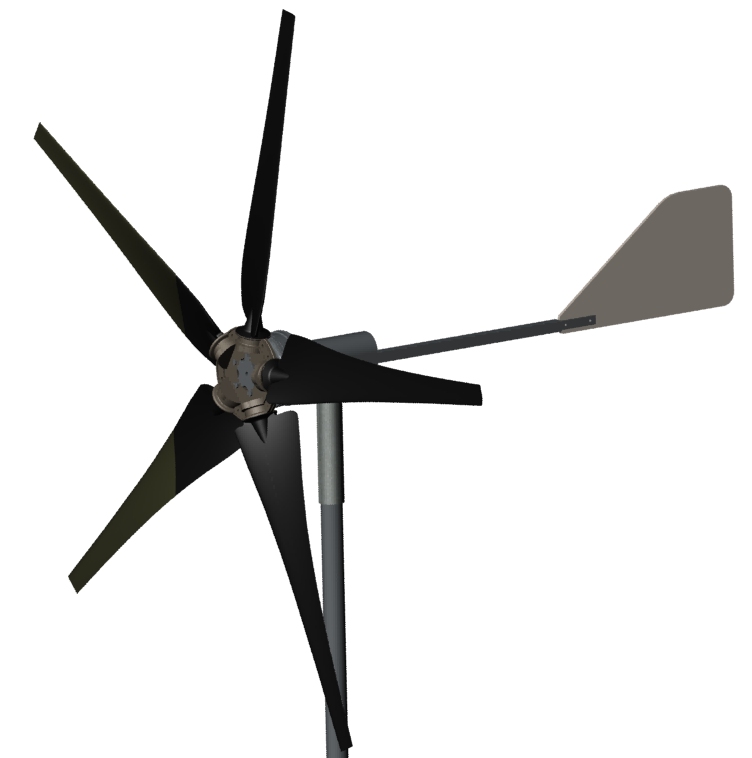 24V and 36V DC models are also available. These wind turbines offer the most Watts per £pound available today of all small domestic turbines and have been tested successfully in arduous conditions for 2 years in the uplands of Scotland.
Recently improved (and £200+ more expensive), the new rugged Upwind Turbine offers furling, a more streamlined shape, and 60 amp slip-rings as standard. The new furling tailfin protects the turbine in very high winds improving durability. The FuturEnergy 1kW upwind turbine generator is still manufactured in the UK and is priced at a reasonable £815 inc VAT with £35 for UK P&P in two packages – purchasing information follows at the end of this article.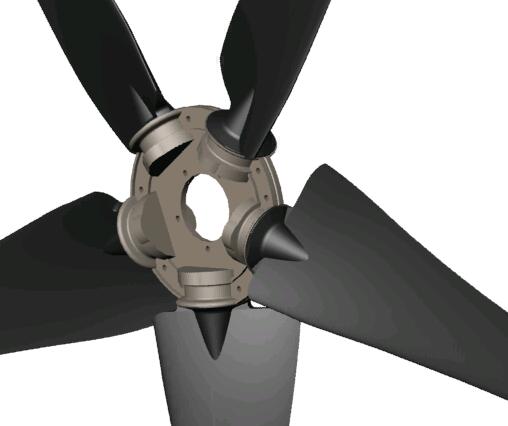 The bespoke wind turbine blade set (available separately at £170 + £18.50 P&P if you need a spare set or want them for another application) comes in kit form with five blades made of ultra durable glass filled polyamide which are fitted to the hub to create the 6 feet diameter turbine. All fittings are included.
Suitable for battery charging, grid-tie installation, and dump-load water and air heating, these FutureEnergy wind turbines start to provide usable power output at low wind speeds (e.g. for the 12 Volt charging initiation is at wind speeds of just over 7mph which corresponds to 130 RPM). While these wind turbines are excellent for domestic use, they are not intended for building-mounted installation but for sitting atop a standard galvanised steel 50mm scaffolding pole a suitable distance from your home and other wind obstructions.
Buy a Futurenergy Wind Turbine Generator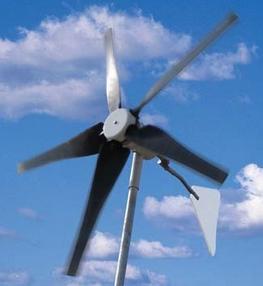 Click here for more information and/or to purchase a Futurenergy Wind Turbine Package.
Useful Downloads
Installation and Operation Instructions for the FuturEnergy 1kW Upwind Turbine.
12V Turbine Specs and Power Curve (PDF).