British small wind turbine manufacturer Proven are to supply eight of their Proven 6 6kW wind turbines for Belgium's Princess Elisabeth research station in the Antarctic. The research station will be the first zero emission facility in Antarctica and will be used by scientists studying the impact of climate change.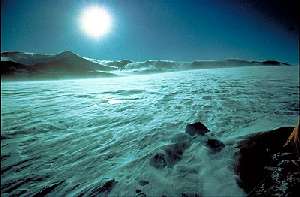 With incredible average wind speeds of 53mph and gusts of up to 200mph recorded it was previously felt that no wind turbine would be robust enough to survive such harsh conditions. However, Proven 6 wind turbines have demonstrated their amazing resilience generating electricity in 150mph winds on the Shetland Islands and in hurricanes in Japan. They will also have to cope with extreme cold with temperatures down to -60 degrees Celcius common during the dark winter months.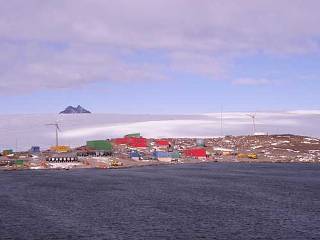 Some testing has already taken place using wind turbines in Antarctica with Australia installing two Enercon E-30 turbines (pictured above) to power the Australian Research Division's Mawson Station. These are currently the wind turbines closest to the South Pole. Because of the danger of metal fatigue occuring at low temperatures, these wind turbines are build of steel and then coated with an insulating material.
This demonstration project generates electricity which is used to generate hydrogen to be used to power quad bikes with fitted fuel cells. Stored hydrogen can also be used to power heating systems when the wind drops. At the Mawson Station wind speeds average 25mph.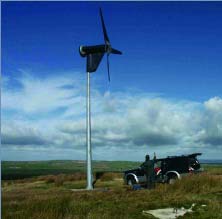 The first of the eight Proven 6 turbines (an example of which is pictured above) has already left Proven's Scottish factory destined to be installed as a test turbine. All being well the remaining seven turbines will be installed during the Antarctic spring later in 2007. When installed they will almost certainly have the highest power output of any wind turbines in the world thanks to the incredible levels of wind in Antarctica.