Wind turbine generators are expensive to buy and install and are typically positioned in quite remote and inaccessible locations subjected to harsh weather conditions and costly repairs if anything goes wrong. Most people would not dream of leaving their home uninsured, but many wind turbines have been installed with no insurance cover or by people assuming that they will be covered by their existing home (or often farm) insurance policy.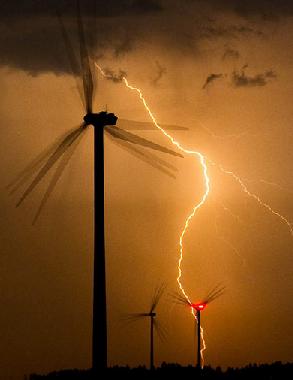 It is possible to have a small wind turbine generator added to your home or farm insurance policy as a declared valuable item. One such insurer is the NFU which are the biggest insurers of farm property in the UK and will add a wind turbine generator or generators to a farm insurance policy with an addition premium. Many other home insurance policies will also allow a wind turbine to be added to existing insurance cover to offer some protection if something goes wrong with the wind turbine, but in general we would recommend specialist wind turbine insurance or you could be in for an unpleasant surprise when you attempt to make a claim for anything other than fire or storm damage. Premiums start from around £250 per year.
Wind Turbine Insurance – What Can Go Wrong
Wind turbine generators are obviously built to cope with strong winds, bad weather, and are built to last – BUT when something goes wrong with a wind turbine it is almost always going to be expensive. The remote location of the vast majority of wind turbines will increase costs of any repairs, the height of the wind turbine may necessitate the use of a crane – again very expensive, and all the component parts of a wind turbine are costly to replace if damaged.
The commonest problem with a wind turbine will be machinery breakdown. This will typically be damage to the rotors and their fixings, or to the gearbox. General wear and tear will not be covered by any insurance policy, but with regular thorough servicing and small problems can be nipped in the bud before they become expensive failures.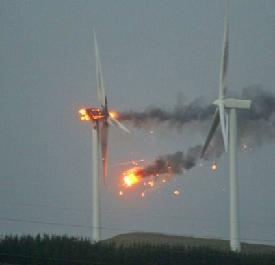 The second commonest problem even in Northern Europe is damage from lightning strike. Lightning WILL strike the same place, and a wind turbine generator will almost always be the tallest object for some distance around since if it was not it would have been very poorly located in the first place. Therefore lightning WILL strike wind turbines. This has the potential to damage the electronics within the wind turbine, or in more serious strikes could damage a rotor or rotors and damage the gearbox which could have the knock on effect of completely writing off the wind turbine. Ensuring the wind turbine is fitted with protection against lightning strikes to get the lightning to follow a safe path to the foundations will greatly reduce the risk of the turbine being damaged by lightning.
The third commonest problem is fire damage – typically caused by a short circuit, overheating components, sparks when the turbine slows down or an electrical fault. Because of the remote location of the wind turbine, even the smallest fire can have a catastrophic effect since it will take longer for anyone to notice that there is a fire, much longer to get the fire service to do something about it, and even then the height of the wind turbine will cause great difficulties in putting out the fire. Apart from ensuring that there is nothing flammable in the nacelle of the wind turbine, the installation of a dry pipe sprinkler system in the wind turbine tower or something to which the fire services can attach their hose to blast water into the nacelle will speed up the process of putting out the fire. Obviously some kind of fire detection alarm system will reduce the amount of damage done by a small fire.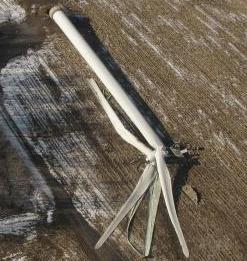 The other potential expensive problems are storm damage – e.g. very strong winds causing the rotors to spin to fast after failure of the overspeed protection system, or even the wind turbine tower collapsing. Then there is always theft or malicious damage to consider, and public liability cover.
Selecting Wind Turbine Insurance
So, any wind turbine insurance policy needs to cover you for all the potential problems listed in the section above as a bare minimum. But a good specialist wind turbine insurance policy will offer more. Insurance cover will start from the before the installation and offer cover through the installation phase offering cover for plant equipment, uninstalled components, delays, liability for the installers who will be working at heights and with potentially dangerous power tools etc.
When the turbine is up and running, it will then offer business interruption cover, so while the turbine is out of action due to any of the previously discussed problems and others you will receive compensation for loss of revenue. A good policy with offer business interruption cover even if matters out of your control result in loss of revenue – for example, if the utility substation to which your turbine is connected has a problem which prevents your electricity being exported, you could be covered.
Check with your broker that as much of the above as possible is included in your cover, and also ensure you keep up with maintenance and any other conditions of the insurance cover to keep yourself protected.