REUK - THE RENEWABLE ENERGY WEBSITE
Find out more about Renewable Energy - solar, wind, heating, lighting, energy saving, and much more.
Welcome to the
REUK
-
Renewable Energy UK
website. Here you will find a wide range of up to date information about alternative energy generation. Our main focus is on
wind power
and
solar power
for the home, but you will also find details on topics as varied as electronics and biodiesel recipes.
REUK Renewable Energy Shop
has a range of alternative energy and energy saving products.
NEW The latest
Renewable Energy News
is here in our blog together with information about the projects we are working on and the latest products. You can
Search
the REUK website with our Google-powered search engine here. For information about
REUK
and to
contact
us please click here.
Renewable Energy UK now have a directory of UK based
installers
,
manufacturers
, and
consultants
in the alternative energy field. Click here to visit our
Renewable Energy Directory
now.
Most Popular Articles
Below are a selection of our most popular articles covering a few of the
renewable energy technologies
discussed on the REUK.co.uk website. On the upper left side of the screen is a menu with a list of all topics covered. Click there on the topics that interest you to view lists of those specific articles.
Site Search
Recent
Blog Posts
1.
Arduino Solar Water Heating Pump Controller Design and Code
2.
Arduino Solar Water Heating Pump Controller
3.
Arduino Introduction
4.
Analogue Inputs with Raspberry Pi
5.
Target Controller for Competitive Shooting
6.
24V Low Voltage Disconnect with Data Display
7.
Accurate Programmable Solenoid Timer
8.
Rainwater Pump Controller – Anti-Interference Modifications
9.
Van Lights on at Night after Alarm Activated Project
10.
Solar Water Heating Pump Controller with Frost Protection
Latest
Articles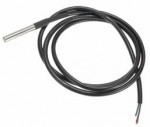 Connect Multiple Temperature Sensors with Raspberry Pi
Measure temperatures with a 1-wire DS18B20 sensor and Raspberry Pi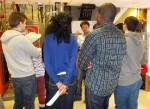 UK Renewable Energy Degree Courses
Study renewable energy at university in the UK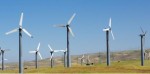 Jobs in Renewable Energy
Find a job in renewable energy and green technologies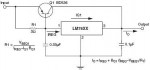 High Current Voltage Regulation
Connect voltage regulators in parallel to increase the current which can be regulated

LM317 Voltage Calculator
A handy online output voltage calculator for the LM317, LM338, and other linear voltage regulators
Permanent Magnet Generator
Build a wind or water power system with around a PM Generator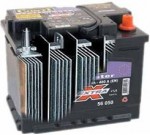 Battery Desulfation
Find out how to desulfate/desulphate and rejuvenate lead acid batteries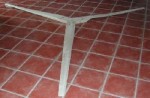 DIY 2kW Wind Turbine
Read about a home built 2kW wind turbine constructed from scrap
REUK Shop
Popular Items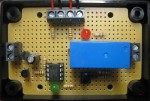 2013 SOLAR PUMP CONTROLLER WITH RELAY
New solar water heating pump controller with fitted 10A relay
£25.99
each.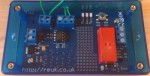 REUK SUPER LDR DUSK DAWN RELAY CONTROLLER
Multi-function light detector triggered light/dark dawn/dusk relay controller
£19.95
each.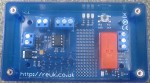 REUK SUPER TIMER 2
User programmable 12VDC powered 16A rated repeating relay timer. 1 second to 99 hours ON and OFF times
£23.99
each.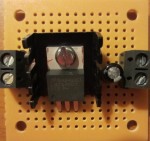 12 VOLT REGULATOR
Supply a fixed 12.0 Volt DC to your devices (up to 0.7 Amp output)
£4.79
each.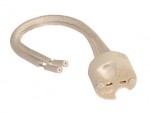 MR16 CERAMIC BULB HOLDER
Bulb holder for 12 Volt LED spotlight bulbs
£1.39
each.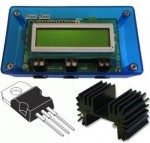 KARASOULI SCC 20 CHARGE CONTROLLER
20A rated wind turbine charge controller and dump load controller with blocking diode and heatsink
£43.95
each.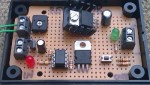 REUK SUPER POULTRY LIGHTING CONTROLLER
Control up to 8 Watts of LED spotlights to stimulate egg production in birds
£29.99
each.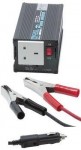 300 WATT POWER INVERTER
Convert 12V DC battery power into 230 AC to power portable televisions, computers, video recorders etc. 300 Watt power rating - peak power 600 Watts
£29.99
each.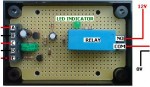 CONVERTED PROGRAMMABLE DIGITAL TIMER RELAY
Mains powered programmable timer converted to low voltage with relay board
£21.99
each.