Pictured below is a controller we recently made to open and close the door of a hen house automatically.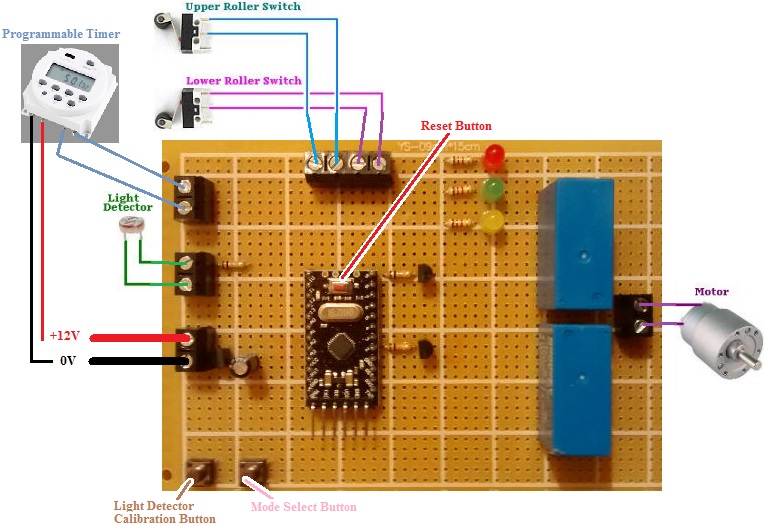 We make a lot of door controllers for a range of different needs, and in general they either open and close the door depending on times programmed into a timer, or automatically detect dawn and dusk with a light detector and open or close the door accordingly.
With this particular controller, the user can select between two modes – dawn/dusk mode or timer mode. If timer mode is selected, the door will open when the timer turns ON and close when the timer turns OFF. In this way the door can be made to open and close at times convenient to the owner – for example opening the door later on weekend mornings so that the poultry do not disturb neighbours.
If instead the dawn/dusk mode is selected, the door will open at dawn and close at dusk, with the ambient light level for the day-dusk and night-dawn thresholds calibrated by the user when setting up the controller and light detector in its location.
If you need any kind of automatic door controller, email neil@reuk.co.uk with details of your specific requirements.