Pictured below is another of our hen house door controllers – this time using a light detector to automatically detect dawn and dusk (user light level calibration), but with the addition of three battery voltage indicator LEDs.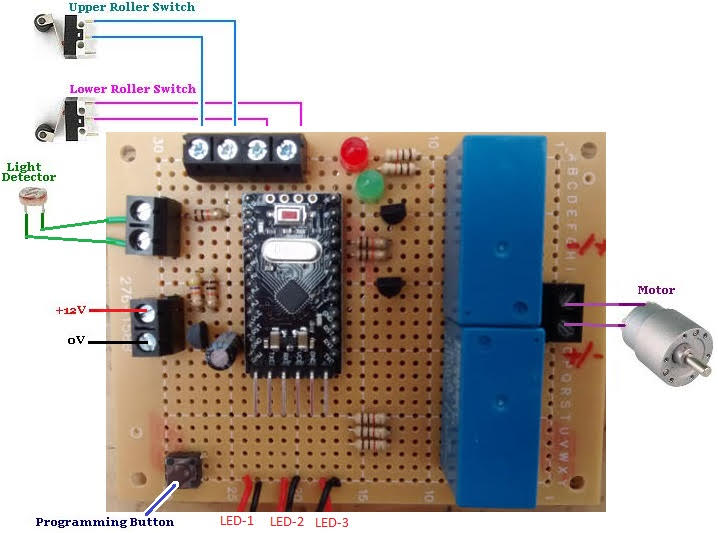 This device will open and close a hen house door at dawn and dusk respectively when the measured ambient light level dictates. As this device is to be used with a small 12V battery, there is a chance that the battery will go low on charge preventing reliable operation.
Therefore we have added three LEDs (LED-1, LED-2 and LED-3) connected to flying leads so that they can be located somewhere easily visible while the controller itself is in an enclosure to keep it clean and dry.
When the battery voltage is measured to be greater than 12V, all three LEDs are turned on. When the voltage is between 11.8V and 12V, two are on. When the voltage is between 11.5 and 11.8V, 1 LED is on, and when the voltage is below 11.5V, no LEDs are on.
Each day when the user goes into the hen house to collect eggs, they have a quick visual indication of the state of the battery voltage so that they know when they need to think about recharging it.
If you need a hen house door controller, please email neil@reuk.co.uk with details of any specific requirements you may have.