With the EU about to impose high tariffs on imported PV Solar Panels, and prices of solar panels likely to increase soon for other reasons, now is definitely the time to get your hands on some competitively priced panels.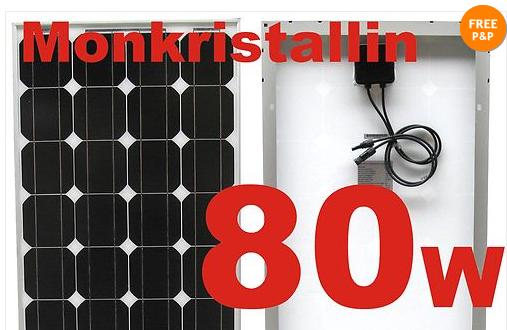 Our recommended offer of the day is this 80W 12V monocrystalline PV solar panel best priced at just £71.98 while stocks last. It weighs in at around 8kg and has 1205mm x 545mm x 35mm dimensions.
The panel is fitted with a sturdy aluminium frame, a waterproof wiring box, and is supplied with solar cable, plugs, and bypass diodes fitted.
Click here to purchase one or more of these panels or for more information: 80W PV Solar Panel. The panels are despatched from Germany quickly and well packaged in our experience.