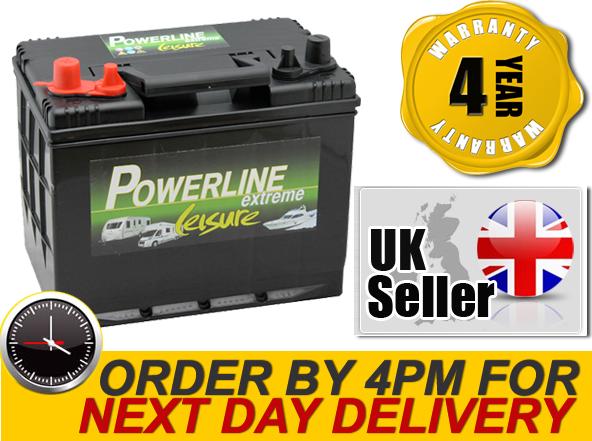 Our recommended offer of the day is this 12V 88Ah deep cycle battery offered in the UK at just £56.95 including delivery (to mainland UK locations south of Glasgow/Edinburgh). As the image above shows, order this battery before 4pm to have it delivered next day, and it comes with a 4 year warranty.
This battery has dimensions of 257 x 172 x 220mm and is suitable for solar charging as well as for general leisure and marine usage.
Click here for more information or to buy this 88Ah 12V battery now at this low price.