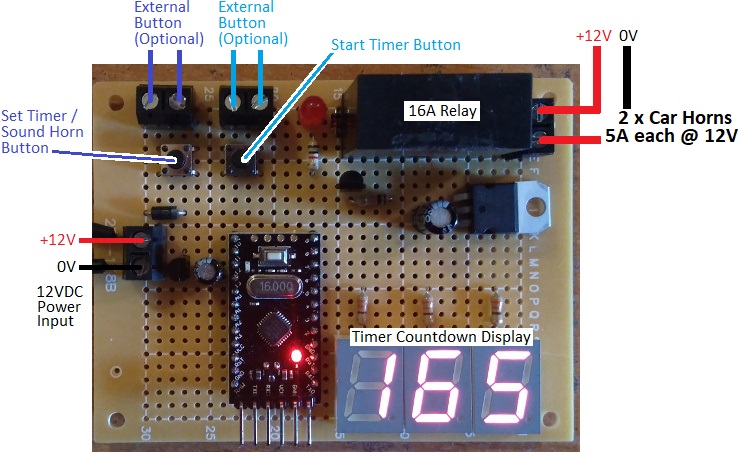 Pictured above is a timer we recently built to control the start and finish horn for PPC 1500 shooting competitions.
In competition a button is pressed followed by a 3 second delay. Then the timer begins counting down from 8 secs,12 secs, 20 secs, 35 secs, 90 secs, or 165 secs with a horn sounding for 0.75 seconds as the timer starts, and again for 0.5 seconds after the timer has finished.
The user can select the timing option using the on board button, an external button, or using a remote control switch.
The on board display shows the current setting while the timer is not running, and then shows the countdown ticking down while it is running. The start button can also be used to stop the timer when it is running to reset the system.
A second button enables the user to sound the horn at any time while the button is being pressed.
If you need any time of timer controller, please email neil@reuk.co.uk with details of your specific requirements.