In our March 2015 blog post Automatic Plant Propagator Thermostat, we showed a device we had made to automatically turn on/off 12V heat pads under young plants to prevent them from getting too cold (or hot).
This device connected the power to the heat pads when the measured temperature was below 17 degrees and off again when it had got back up to 23 degrees.
Different plants require different temperature ranges, so in order to meet those demands, we created the device pictured below.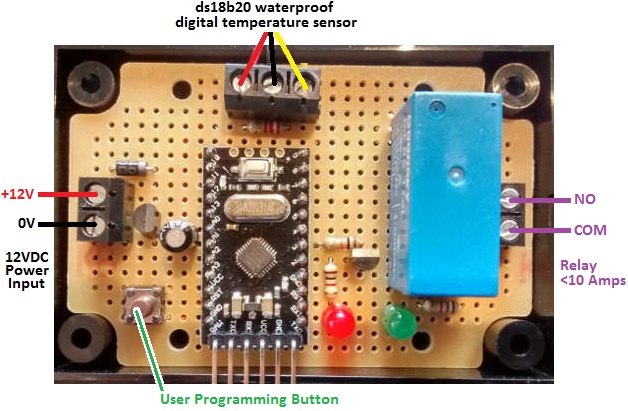 This device has been enhanced with a user programming button enabling the user to set the low temperature threshold at or below which heating pads should be turned on, and also the number of degrees of temperature increase which must occur before the heating pads are turned off again. This gives a far more flexible thermostat for a wide range of plant propagation.
If you need a thermostat like this or similar for plant propagation thermostat, email neil@reuk.co.uk with details of your specific requirements.