UK supermarket giant Tesco are to install what will be the world's biggest solar roof on their new 820,400 square foot Riverside, California distribution centre. Taking advantage of the Sunshine State's sunny climate, the 2MW of PV Solar Panels will generate in excess of 2.6 million kWh of electricty per year saving 1,200 tonnes of annual CO2 emissions and powering one-fifth of the distribution centre's refrigerated and frozen food storage.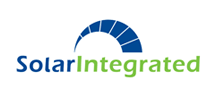 The 500,000 square foot 2 Megawatt solar roof will be installed by LA-based Solar Integrated Technologies and will cost around £6.5 million. The president and CEO of SIT said in this press release (PDF)
"We believe this will be the largest roof-mounted solar installation in the world."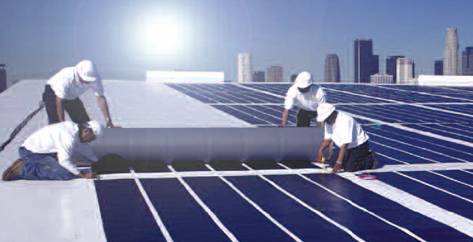 Solar Integrated Technologies specialise in designing and installing building integrated photovoltaic (BPIV) roofing systems for low slope rooftops. The Tesco solar roof will be made using thin-film amorphous silicon PV cells weighing just 3.66kg per square metre. The flexible roof panels can literally be rolled on for fast installation.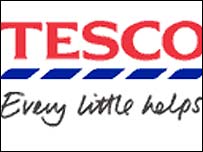 Tesco are expanding their US operations opening 150 new stores and distribution centres in Southern California. After Marks and Spencer revealed their 100 point eco-plan, Tesco announced their own £500 million plan to combat pollution, promote energy efficient items, save energy, use alternative energy, and reduce waste.
Tesco will be able to apply for various federal and state tax credits which will effectively reduce installation costs by about one-third; and at current electricity prices, this solar roof will pay for itself in just 10 years. Installation will be completed by the end of 2007.