With huge growth in solar electricity generation in North Africa and the Middle East recently a problem keep recurring – how to keep solar PV panels clean in arid regions with virtually no rainfall and lots of dust. A sandstorm can cover panels with a layer of dust in minutes which will reduce their efficiency by 80-90%.
One way around this problem is to use the some of the solar electricity generated to run a desalination plant to get fresh water to clean the panels, but this is very inefficient and expensive, and requires the solar array to be installed near the sea.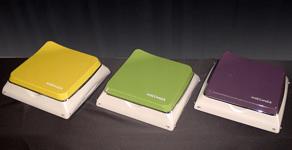 Miraikikai Inc have an existing commercial product called WallWalker (pictured above) which is an robot wall and window cleaner. It is primarily designed to be used to clean inaccessible windows adhering to them using suction and zig zagging its way up and across them while cleaning.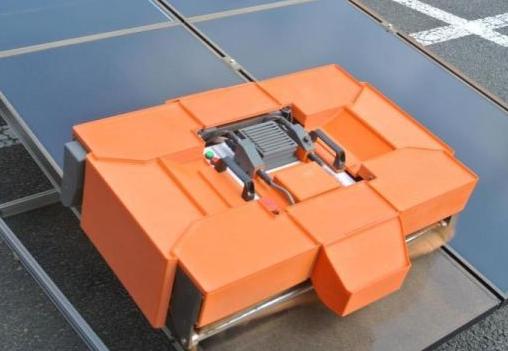 Pictured above is their new prototype automomous solar panel cleaning robot developed in conjunction with researchers at Kagawa University. It weighs in at around 11 kg and has a battery life of two hours.  Its rotating brush cleans the solar panels as it passes over them without using any water.
It is hoped that a commercial version of this prototype will be ready for sale by this time next year (spring 2014) ready to meet demand.