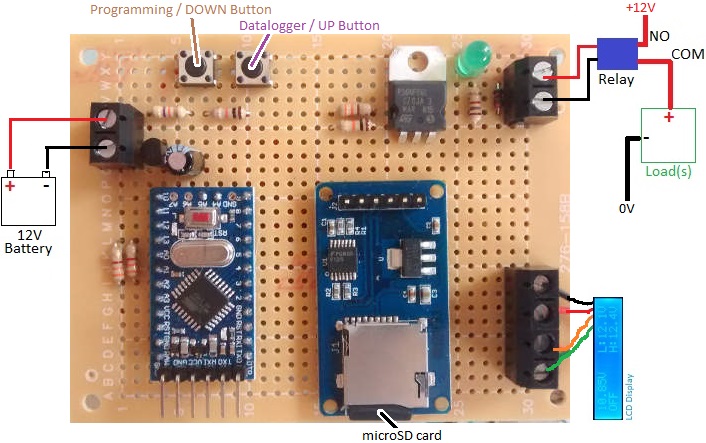 Pictured above is a low voltage disconnect device which we recently made for a client. It offers all of the battery monitoring, protecting, and datalogging functions and features of our REUK Programmable Low Voltage Disconnect with Display and Datalogger, but with the added benefit of an on board microSD card to store the measured battery voltage once per minute.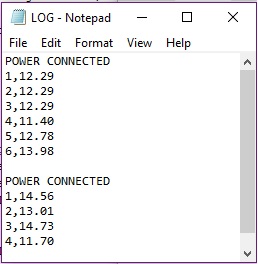 The voltage data is written to a simple text file on the SD card. When the battery is connected to the low voltage disconnect and powers it, POWER CONNECTED is written to the log file. Then each subsequent minute, the battery voltage is written to the file preceded by the number of minutes since the power was last connected. For example the line 6,13.98 indicates that 6 minutes after the power was connected, the battery voltage was measured to be 13.98V.
While the pre-existing basic datalogging of the LVD is useful for constantly displaying the minimum, maximum, and average measured voltages, every now and then it is good to have the option to copy the data from the SD card to a PC for more detailed analysis and plotting etc.
If you need any kind of datalogger, please email neil@reuk.co.uk with details of your requirements.