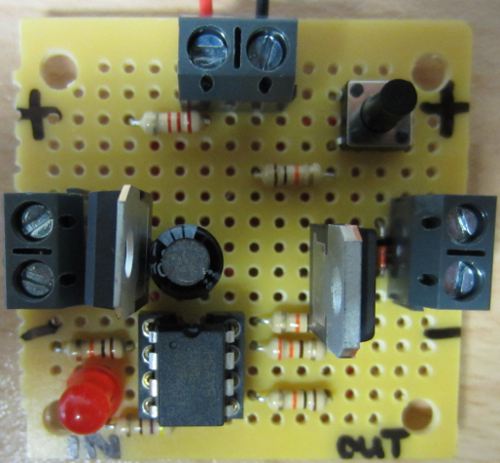 Today we have been working on a small thermostat controller for the fan in a 24VDC power inverter. The existing fan was too noisy and on constantly, and was replaced with a quiet and more efficient fan to keep the power inverter internals cool with the above thermostat added so that the fan is only powered when necessary.
The temperature sensor used (not pictured) is an LM335.
The user can programme this thermostat to automatically turn on the fan at their choice of temperature, and the fan will then automatically turn off when the temperature has fallen by 5 or more degrees from that level.