While the price per Watt of PV solar panels has been tumbling, the cost of smaller solar panels (<30 Watt) have remained relatively high in most cases because of the fixed costs of postage, and manufacturing without the benefit of scale.
Smaller panels are particularly useful for battery powered outdoor projects such as shed lighting, electric fencing, irrigation systems, and much more.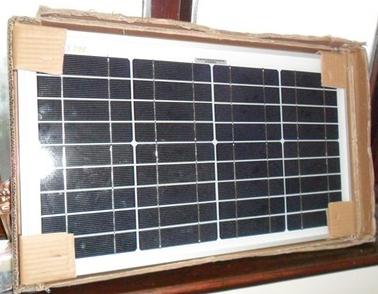 Pictured above is our special offer recommendation of the day – a high quality 20 Watt monocrystalline PV solar panel for just £25.99 plus £2.99 postage (and no extra postage if you purchase 2 or more of these panels).
This panel is 363mm x 529mm x 25mm in size and 2.5Kg in weight, and is fitted with 1.5 metres of cable and a bypass diode to prevent reverse discharge at night.
Click here for more information or to snap up one of these panels now: 20 Watt PV Solar Panel Offer.