This week we have launched a new product – a timer designed for use with the 12V PIR motion sensors typically found in burglar alarm systems.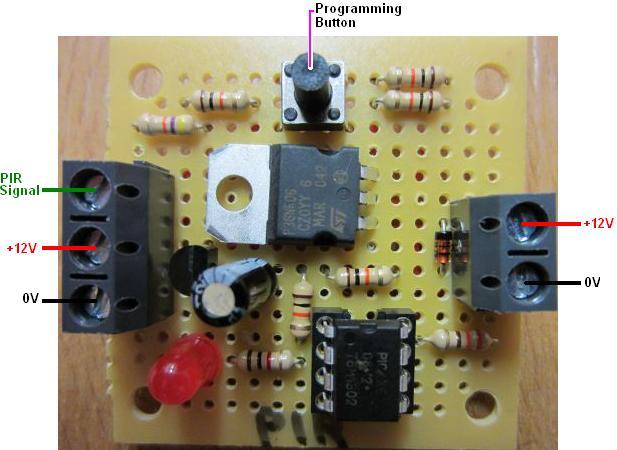 This device is based loosely on the PIR Relay Timer we have been selling since 2007 designed to keep an output such as lighting or an alarm on for a user programmable duration after motion has been detected by a PIR sensor.
This new device does not come with a relay; instead with an up to 3 Amp 12VDC output which can be used to directly power to up to 3A of lighting etc, or which can be connected across the coil of the user's choice of relay – solid state or standard – to switch any current or voltage as required.
The user can programme how long the output will remain on after motion was last detected in steps of 10 seconds – 10, 20, 30, 40…etc seconds as per requirements.
This device is not currently available in the REUK Shop, but is available exclusively here: REUK PIR Timer for now.