This week we launched another new product – the REUK Rainwater Toilet Flush Pump Controller as pictured below.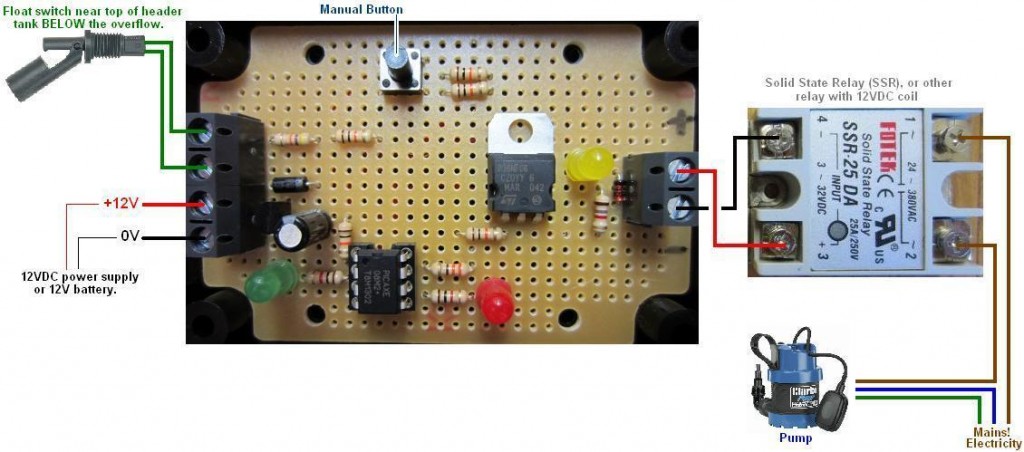 We have been selling different rainwater toilet pump controllers now for seven years, so this new product pulls together all the experience and knowledge we have gained over all those years together with customer feedback from hundreds of users.
For simplicity, reliability, and cost, this device uses just one float switch mounted near the top of the header tank together with a mains powered pump with its own float switch protection.
Every thirty minutes the controller tests the status of the header tank float switch, and if the header tank is found to not be full then the pump is run until the header tank is full ready to gravity feed the toilet(s) in the home.
A button has been added to the controller to enable manual override of the thirty minute timer so that the pump can be force run until the header tank is full – particularly useful for system testing and topping up if required.
This device is not available yet in the REUK Shop. It is currently available for sale exclusively here for now: REUK Rainwater Toilet Pump Controller. We can also supply a suitable relay – ideally solid state, the float switch, and a 12V plug in power supply to complete full control system.
Contact neil@reuk.co.uk with details of your requirements for more information.